Something to Keep You Busy Over Easter!!!
Well, if you haven't got enough to keep you busy over Easter, making your fantastic costumes for Morecambe Variety Festival, Jessica Cangiano over at Chronically Vintage has a lovely recipe for a super Easter Cake, from a vintage recipe. So, potential pin-ups, get those pinnies on and get in the kitchen!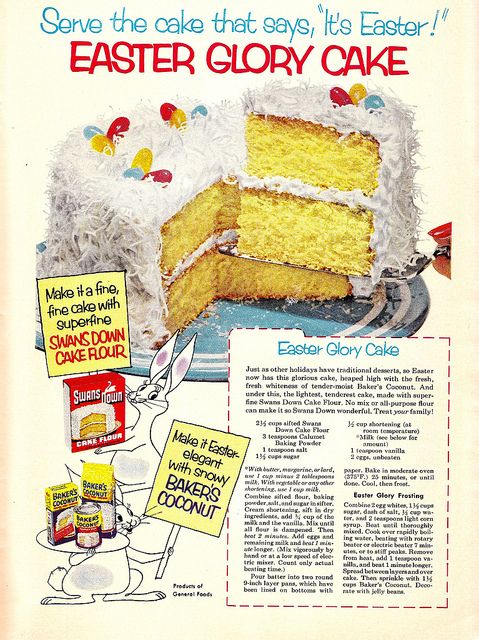 You can find Jessica's recipe and tips here
We're off to sun ourselves over the holiday weekend…but keep those memories and offers of help coming in folks!